Balklänning Älskling Golvlång Satäng Organzapåse Bröllopsklänning med Rufsar Spets Beading
#15485
recensioner
Skriv en Recension
Watsonmandy1
2020-07-09 21:28:55
Very satisfied with my wedding dress and fits me perfect would recommend jjhouse anytime thanks again glad I never cancelled with you guys now very very please thank you
Stephanie Goeller
2020-05-22 09:59:29
This dress is beautiful. I was nervous about ordering offline but the dress came exactly like the picture and it is very light weight. I was amazed at the quality and it fit like a glove. Shipping was fast (less than 30 days). I will have to get a pettycoat to make it more puffy. I wish i could give it 10 stars because it deserves it!

Watsonmandy1
2020-03-26 11:51:59
Thank you very much for my order very pleased with it and absolutely beautiful
Chelsey Goold
2019-09-04 09:04:41
I was so so happy with my wedding dress I was nervous about ordering online was so worth the 4 week wait and the money thank you so much

beckyn0101
2019-08-04 01:25:19
We had this custom size and because of it being off the internet I was worried. I've never been so happy in my life. It was perfect, I felt beautiful in it and my husband said it's the most beautiful dress he's ever seen. We got married Friday just gone (2/8/19) and I felt like a princess. It was the perfect dress for the perfect day
I love my dress! As a plus size woman I searched everywhere to find a dress to fit me. No one would accommodate me. Then I found JJHOUSE! With amazing dresses, great prices and extremely friendly customer service! I am a very curvy woman and I picky too! But JJHOUSE was there to help every step of the way. I am going to have my dream wedding and now my dream wedding dress to go with it! Thank you JJHOUSE!

Chrissyshea20
2018-06-06 12:05:37
The dress was excellent! Just what I expected! All my bridesmaids are also ordering their dress from JJs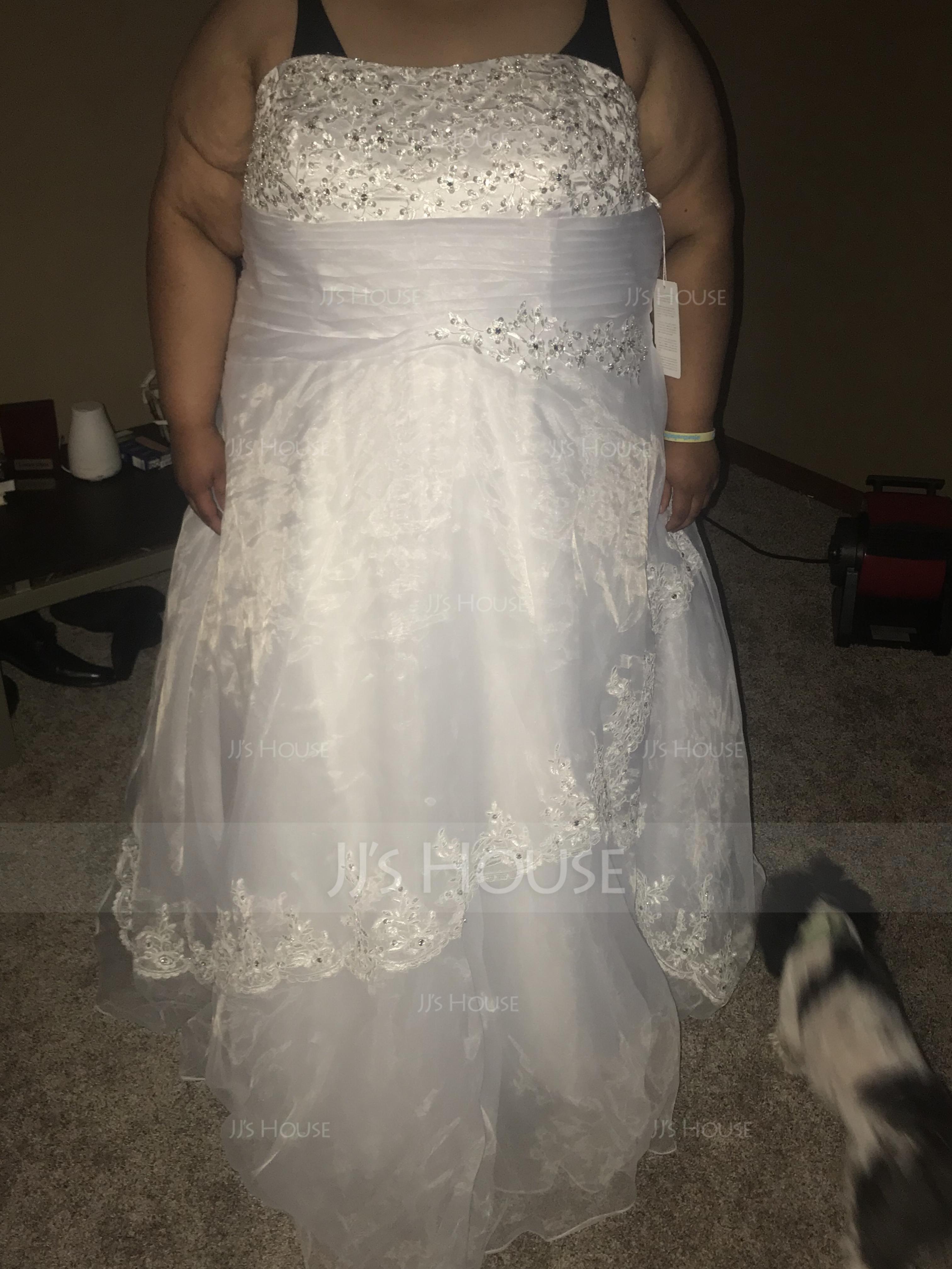 Darlene Johnson
2018-04-28 08:00:25
I'm so happy with this dress! Very nice. No lose threads or missing beads. Well worth the money.
It fits exactly as stated. I do wish I ordered it custom fit, my bust fits a 14 and my waist fits a 12, but the corset back makes up for my weirdly proportioned body.
I've reccomended that my bridesmaids buy their dresses here because the value is excellent.


val.hersh
2018-04-15 05:34:38
The dress was made from high quality materials. Fit perfectly (I did custom sizing) I made a specific request for no added length for heels and the length is perfect, they even sent an email acknowledging the request. I was skeptical ordering online but no regrets and referred a friend to the site as well. Only reason 4/5 instead of 5/5 was embroidery was slightly uneven near the waistline, not very noticeable though

sylviaa_1
2017-04-30 05:59:57
some pictures i forgot to add before :)